(Yes, I stole that word from somebody.)

Before I got to Korea for this trip, I knew that my friends had gotten a dog. They'd told me, so I was pretty much ready for it.
What they'd forgotten to mention was that the thing was insane.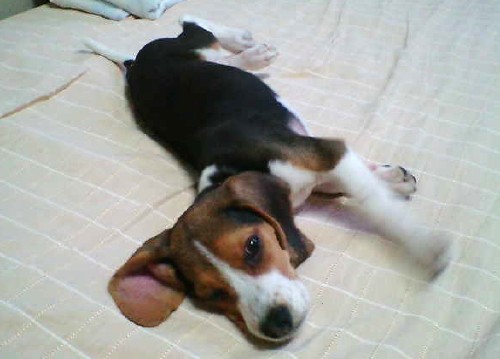 Oh sure, it looks harmless, but don't be fooled. It's nothing but energy and teeth. Cats don't claw and bite as much as this thing does.
Even TuTu.
Of course, being a beagle it's not really worthy of the word "dog" as far as I'm concerned. Too small, too hyper and too frickin' barky.
This, on the other hand: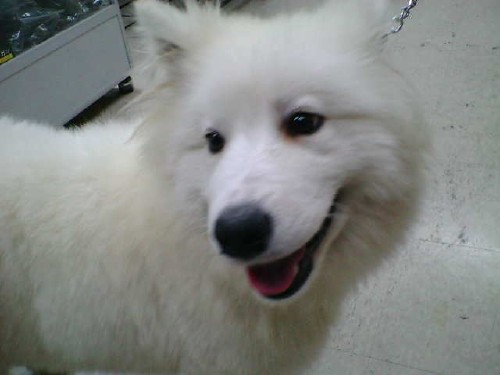 This, is most definitely a dog!
We met this Samoyed while we were shopping in Yongsan (me for DVDs, my friends for a toaster oven). His owner had taken him out and about for the day and he was everything a dog should be – fun, furry and friendly.
Just the sort of dog I'd like to have.
Of course, my apartment in Tokyo doesn't allow pets, so it's not like I can get any sort of dog right now. But maybe someday….
^.^